Custom Pinball, Arcade Machines and Fine Art

Barry has been a creative in several industries for decades. This includes creating visual effects for movies, games, commercials, theme park rides, and more. He is currently at Walt Disney Imagineering and has worked on several attractions for Disney including Seven Dwarfs Mine Train, Star Tours, Indiana Jones and more. His primary role is Compositing and Lighting, but he also models, textures, and writes code in python, MEL, javascript and tcl. His reel can be seen here:
Barry also has a knack for creating art at home. He does this through modeling, milling, and building electronics. Some of his work can be seen through the gallery pages (coming soon). His favorite tool is his 6 axis 2 HP mill that he designed and built himself. Many of the more custom parts for our games will be made with this mill.
For fun, Barry likes to play electric violin (which he's terrible at) and take trips with his furry best friend, Fanta. Fanta will be at PAGG, and any other venue where a dog can enjoy the outside of the show. Barry's favorite games do change, but his current are: Cirque Voltaire, Star Trek, Metallica, Twilight Zone, and representing the old school Space Shuttle, T2, Bushido. For video games, Barry can't pass a Donkey Kong, Galaga, or Super Meat Boy without playing.
The
Rebel
Unit
A united passion for gaming- new and old - a variety of artistic talent and interests and, yes, real world experience.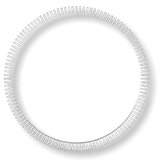 Who we are
Barry Berman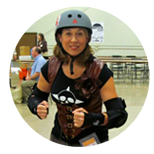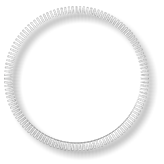 Hava Berman
Hava's background is mostly in marketing, promotions and people management. She comes to The Rebel Unit with 14 years of senior management experience working for various direct marketing and online retail companies. Although her formal college education states B. S. of Marine Science from Texas A&M, her University of Texas alum brother doesn't hold that against her.
While Barry Imagineer's his way around the creative process here, Hava is busy making sure employees get paid, promotional projects are completed and that The Rebel Unit complies with all current regulatory requirements any small business has to.
In her free time, Hava takes out any aggression she has as a skater for the Orange County Roller Girls. She doesn't consider herself a gamer (yet) but if she has to list her favorites, they would be classic 80s arcade games like Frogger, Ms. Pac-Man and Pole Position, while her favorite pinball game is Bushido. Here she is combining her passions: Steampunk cosplay with roller derby!
(chief@therebelunit.com)
(prez@therebelunit.com)
Graphic Artist - We have a digital graphic artist on a part time basis. He's experienced in film, TV, and theme park rides. He does most of his work in Maya and Z-Brush, but does use a host of other packages as well. His favorite video games are old school, games from the 80's.
Programmer - Our programmer, also on a part time basis, has over 30 years experience doing mainly AI work in C. He's working on core pieces of Wrath of Cthulhu and can't wait for them to be shown publicly.
Two woodworkers - There are two woodworkers that are attached to our projects. One for Viki, and one for Wrath of Cthulhu. We will be showing Viki publicly this summer and our woodworker is more than happy as it's portfolio piece! We will also be showing Wrath of Cthulhu's cabinet as soon as the cabinet itself if finished.

© 2014 The Rebel Unit. All rights reserved.